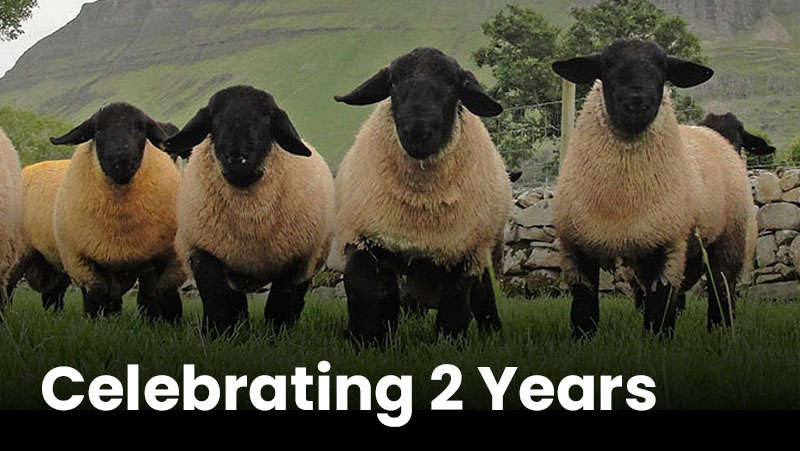 As the Irish Suffolk Sheep Society, a wholly Irish Sheep Society, celebrates its second birthday it is very proud of its progress among both the commercial and Suffolk sheep breeders of Ireland and beyond. This Irish Suffolk Sheep Society is the only Suffolk Sheep Society in Ireland holding a licence to trade in Europe. The Society is licenced to issue Zootechnical Certificates to its members for all their registered animals.
The Department of Agriculture has confirmed that from January 1st 2021, the Irish Suffolk Sheep Society is the only Suffolk Sheep Society Ireland in a position to operate their breeding programme throughout Europe. Under EU animal Breeding Regulations, from 1st January 2021 the UK is now known as a third country and where an Irish breeder is a member of a DEFRA (Department of Environment, Food and Rural Affairs) recognised UK breed society, an Irish breeder will no longer be able to enter their purebred sheep in the flock book operated by this UK Society.
Sheep Ireland, the only approved third party for carrying our performance recording in Ireland, holds the Flock book for the Irish Suffolk Sheep Society. Sheep Ireland was established in 2008 to implement a dynamic genetic improvement breeding programme for the Irish sheep.
The Society's office is located in Ireland, is open 24/7; becoming a member is reasonable, simple and straightforward. Registration is completed immediately on request.